I put together a newsletter each month for the Postcard Fairies. This month I dedicated the issue to the fur angels that make our life great, as I wasn't the only fairy to lose a pet this past month. I decided to try to find a art project I could do with the cats. Here's the article about it.
Creating art with your dog or cat!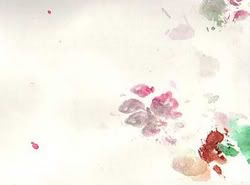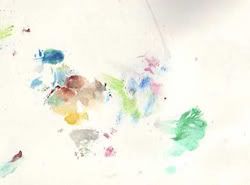 You may have heard about elephants or chimps that paint, but has your pet made his or her art debut yet? If not, let your cat or dog help you make some whimsical posties.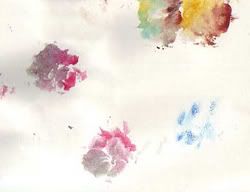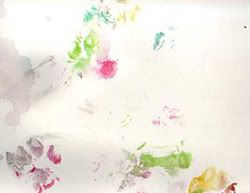 This tidbit from the Oregon Humane Society pointed me in the right direction.
Releasing the creative process in your companion isn't difficult if you make the process fun and safe. This can be a great activity to include your child in, as well. Here are some tips to get started:
• Line your "studio" with drop cloths and acid-free paper or canvas board.
• Use paper / canvas on board. (Stretched canvas can be poked through easily.)

• Use only non-toxic paint—make sure it's water soluble for quicker cleanup.
• Dab some paint on your pet's paws or tails, and/or the paper.
• Use feather dancers, laser pointers, tennis balls, or other toys to get your companion to scamper around the canvas.
• If your dog prefers to hold a paintbrush in his mouth, wrap the handle to make it thicker and more durable.
• Take a photo of your companion in the act of creation. Counterfeit paintings are common even in the animal art world.
• Let dry, then frame and hang your masterpiece.
Here's a few pictures of my cat's arting!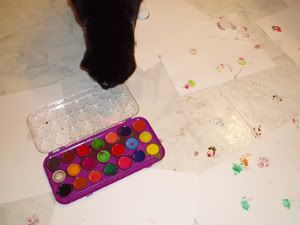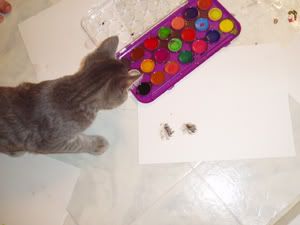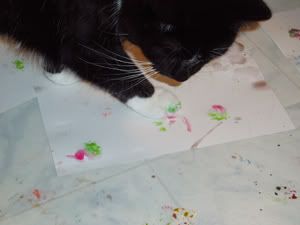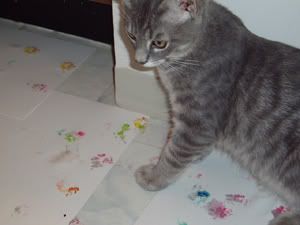 These links might inspire you:
http://www.monpa.com/wcp/index.html
http://www.tillamookcheddar.com/
And if you can't quite envision you pet covered with watercolor or tempera paint, maybe you could include pictures of your pet in your posties or art. Here's a few examples!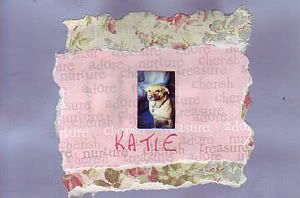 Katie, postcard by Petal Painter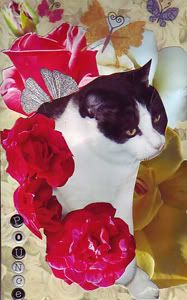 Pounce, card by Petal Painter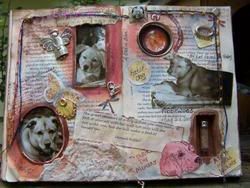 Altered Book Frame on Katie by Petal Painter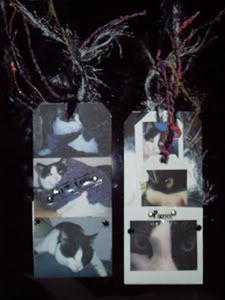 Tags on Kitty Love by BelieveMagic