I've created more elephants for Claire's Month of Softies. Meet Poke (as in Poke A. Dotted).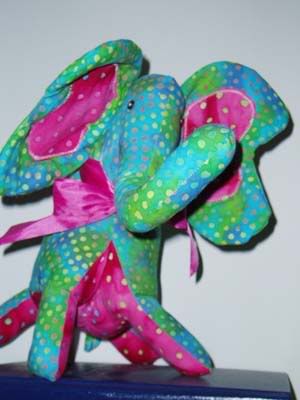 Here is Emmie all decked out for a birthday party with her party hat and gift.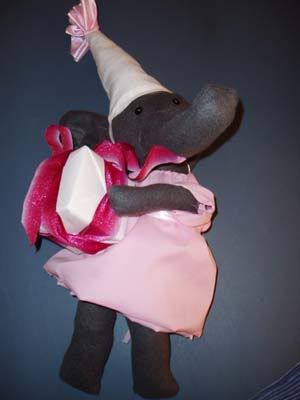 This last little guy, Robby, is sort of a messup…but I thought I should post him as a mistake not to make: beware of making an elephant's trunk too large. Since Robbie's trunk is huge and I was dressing for the colder days were getting, I made him a trunk warmer to go with his hat, scarf and mitten.

I think I'm finished with the month of 'elephant accessorized,' but I'm looking forward to next month's challenge.