Ever since reading about Loobylu's month of softies, I've been doodling elephants, designing patterns and attempting to make a few. Here are my creations thus far:
My first attemp – I never accessorized him because I thought he was too pathetic, his head too tiny for his mammoth body which his legs cannot even support: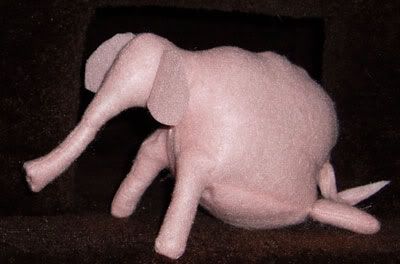 My second try – he grew on me especially after I made him some glasses to help explain his giant eyes. Meet Poindexter: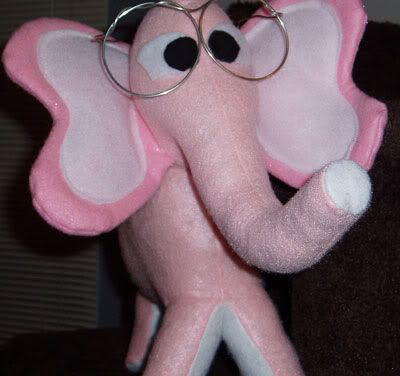 My attempt last night – Ellie the ballerina elephant. I even made her elephant sized toe shoes, but she isn't wearing them in the photo.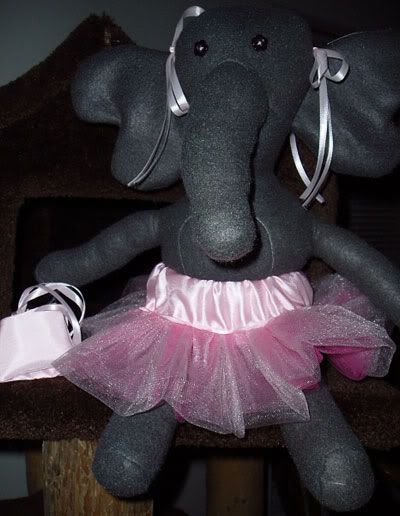 I think a pokadot elephant is still in my future and perhaps another similar to Ellie who has rollerskates (once I figure out how to create them).